Odontology
Last changed: 31 March 2017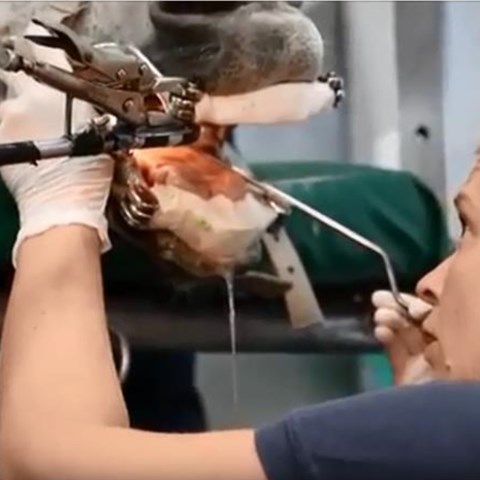 Dental diseases - At our clinic for dental diseases, we work with further training in dental and gum diseases. Patients come here to get help with dental diseases.
Dental disease in animals is often an overlooked diagnosis that causes needless suffering. Our dental team do everything from giving advice about bridles and bits to extracting big fractured molars. They also perform root canal treatments, tumour surgery and maxillofacial surgery.
Staff at the odontology clinic:
Ove Wattle
Licensed veterinary surgeon
Senior Lecturer
Malin Santesson
Licensed veterinary surgeon
---
Contact
For non-emergency appointments, call +46-18-672950 between 8.00 and 16.00 Monday-Friday. For emergency cases we are open 24 hours.